State of the Montlake Library May 2023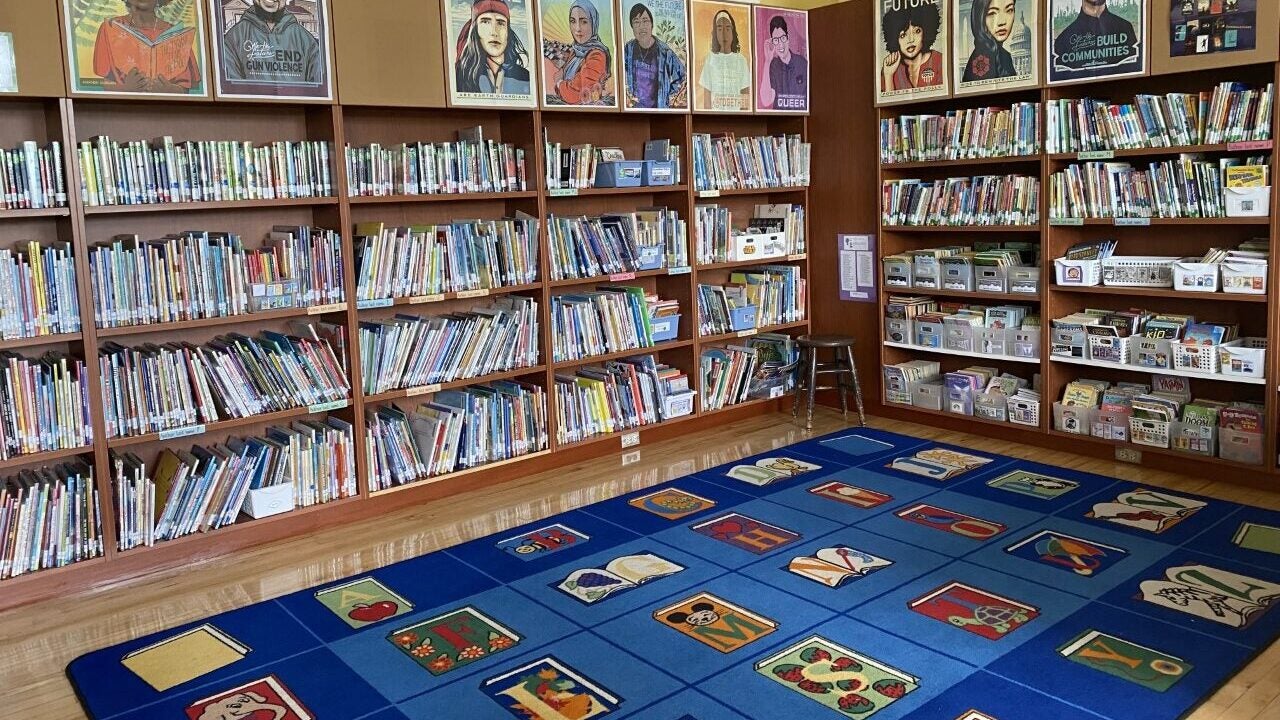 The Highlights
The library's greatest work came from collaborations. During Black History Month, students in grades 2-5 chose leaders and researched in the library, complementing Ms. Lundgren's portrait projects that line our hallways. The best library display was coordinated with Ms. Podney's 4/5 class. Students made book reviews, which were displayed next to books by that author.
The top 10 circulating books include fewer graphic novels; only Babysitter's Club, Dog Man, and Big Nate. Instead, chapter book series Diary of a Pug and Owl Diaries broke into the list, as well as Klawde, books by Mo Willems, and nonfiction breakout, Butterflies are Pretty Gross.
38 students completed bingo cards for reader awards (more than tripling last year's number). Bingo lists are of Washington state award nominees.
My lessons emphasized those who first lived on this land, as I read classes 22 books about and by Indigenous people to complement the Since Time Immemorial curriculum.
And Book Character Day!
The Numbers
6085 titles
5645 circulations
The Changes
715 books purchased
1,000 books weeded due to age, dated content, or wear
42% diverse (over 2,500 books)
48% social emotional learning ("leads to responsible decision making and social intelligence"; up 3%)
Average copyright age of a library book is 2011, 2 years newer than last year. The best school libraries in Seattle Schools average 5 years or less. Montlake's library is in the middle of the pack. (Almost half of K-5 schools have younger collections and half have older.)
The table outside the library, which had been used for tutoring, now displays books.
Library checkouts will end June 7, later than last year, when books were due by May 15. Due to my new schedule this year, holds were discontinued, and weekly checkouts were limited to 2.
My conclusions
Every year, I have worked to update the collection. Now, 29% of our books are considered dated (last year's number was 35% and the year before was even greater). More books were purchased this year, which improved the library's age, diversity, and maybe improved how students use the library (as indicated by circulation and top 10). The union contract, renegotiated by the strike, added library funding to the school budget. This change made a dramatic difference to our collection.