About
About Montlake Elementary School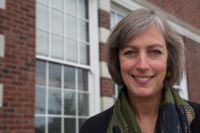 Welcome to Montlake Elementary, a 265-student public elementary school in the heart of Montlake, a neighborhood nestled between the Washington Park Arboretum and Interlaken Park.
At Montlake our experienced faculty and principal, Julie Pearson, blend the best of old and new educational ideals. We have 11 general education classrooms and 2 special education programs. We work hard to implement Common Core State Standards in language arts and math. For reading and writing, we use TC Readers Workshop and TC Writers Workshop.
In math, our curriculum is EnVision. We also provide support for struggling learners through tutors and targeted programs and enrichment for those who have already met grade level standards, including an ALO (Advanced Learning) and Walk to Math program. In addition, we are focused on emotional intelligence and positive social relationships, so we have implemented a program called RULER school-wide. We also provide our students with access to a full range of specialists–health and fitness, art, vocal music, instrumental music, library and technology, and greenhouse education.
Students of all backgrounds and interests will thrive in Montlake's nurturing environment. Our consistently high state test scores reflect Montlake's success, but do not define it. Montlake students reach beyond competence to creativity.
Mission Statement
Montlake Elementary is a united community of diverse students, families and educators engaged in challenging curriculum that is enhanced by environmental science and the arts enabling every learner to reach his or her full potential.
The Montlake Way Motto:
Be Safe, Be Kind, Be Fair, Take Responsibility.
PTA Website
District Resources
School Profile (School Reports, District Scorecard and more)